Running an awesome Social Contest but not happy with the number of entries? Following are few tips which should help you get more entries for your Social Contest. These tips are mostly from technology perspective.
1) Provide multiple Social Login options.
Don't restrict your app to Facebook Login, provide alternatives like Twitter or Google Plus login. Most of the times when running a contest on Facebook, it is also promoted on Twitter. Redirecting a Twitter user to Facebook Page Tab and asking them to Login from Facebook doesn't really make sense. It's better to take user to a Microsite and provide him option for both Twitter and Facebook Login.
Approx 25% users for Samsonite Globe Trotter app were through Twitter Login.
2) Make Social Login optional.
Is it really necessary to force a user to Login through Facebook to participate? Well, of course it would be preferred, but making it compulsory would mean losing out on some entries. If a user cancels the Login permission dialog, rather than blocking him its better to let him participate through a small form which would ask for user's name, email and other desired data.
If you are worried that without forced Login you would be receiving lot of spam entries then you could implement a system where a confirmation link is sent to users email and and he needs to click on that link for his submission to be accepted.
Preferably don't make it obvious that Facebook Login is optional, only when user cancels login permission dialog, let him participate using entry form.
In an average, only 60% user accept Facebook Login Dialog .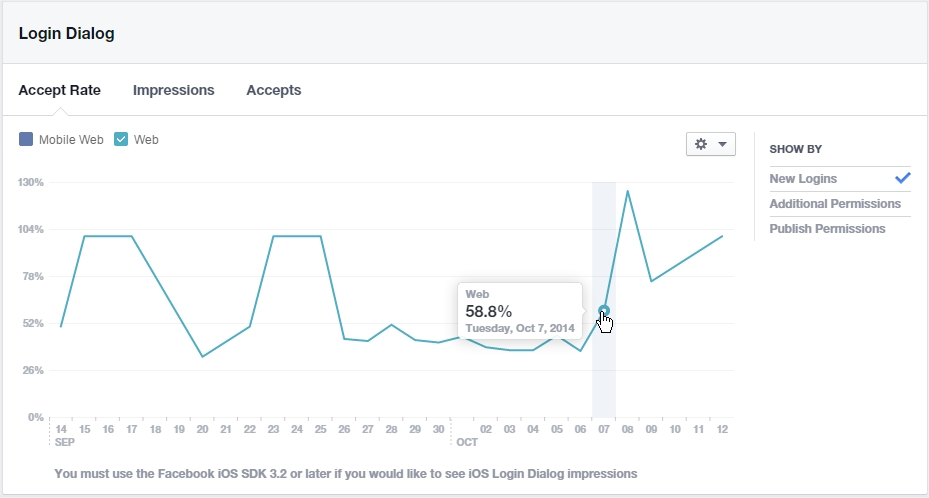 3) Reaching out dropped authenticated users.
Facebook allows reaching out authenticated users through Facebook Notifications API. You can send notification to all the users who have authorized your contest app but did not submit an entry.
So if you have 100 authenticated users and only 50 entries, you can send notification to other 50 and entice them to submit their entries.
You can also,
Send notification to user who have submitted entries and ask them to get more votes for their entries
Send notification about Winner announcements.
Send notification to users of previous contest to participate in the new contest. The previous contest should not be older than 2 months.
Read more about Notification API here.
and the most important one..
Make  Social Contest Apps Mobile compatible!
You share your contest links on your Facebook Post and you get comments like "Its not working", "Page not found". This is what the users sees –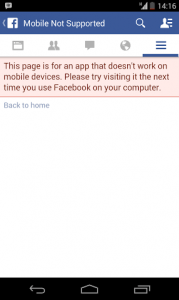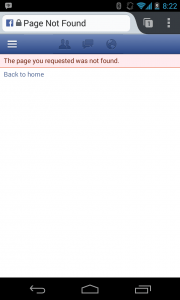 This is because most of the time Facebook contest apps are hosted on Page Tabs and Facebook page tabs are not supported on mobile. It is best to have a separate Microsite for Mobile users. While sharing the app link on your Page's Timeline, use the Microsite link and not the page tab link. If user is accessing the link through mobile let him play the app on Microsite, if user is accessing the link through desktop, redirect him to the page tab. Microsite won't add on to your development cost, except for buying a new contest specific domain.
Hope these tips proves helpful, if you have any questions you can leave a comment below. I'll try to add more tips to this later on.
If you like the post and find it useful, please do share it. It would be encouraging, it takes a lot of efforts for a developer to write blog post :)!
Random Notes:
Here are few tips from Facebook for increasing your Facebook Login Dialog accept rate!
3,257 total views, 2 views today