Seedhi Situation Ulta Reaction – Facebook Webcam App
Facebook Webcam App developed with MRM WorldWide, India for Parx Live Easy. In the app, a user is randomly given a set of scenarios (2 for Video entries, 4 for Photo entries) to which he needs to give ulta (reverse) reactions. For example, if the situation is – You've won a lottery worth Rs. 50 crore, the user has to act SAD!
The App let's user participate using 3 methods
1) Video Upload
2) Photo Upload
3) Webcam
The webcam submission is implemented using Flash on Desktop and HTML5 for Mobile. People accessing app through Mobile devices are automatically redirected to the Mobile version of the app. The 4 photo entries submitted by user through photo upload or webcam are stitched together using PHP GD Library. The Video entries are played back using HTML5 Video.
Technology Used: HTML5, Flash, PHP GD Library.
App Link: https://apps.facebook.com/reversereactions/
Screenshots: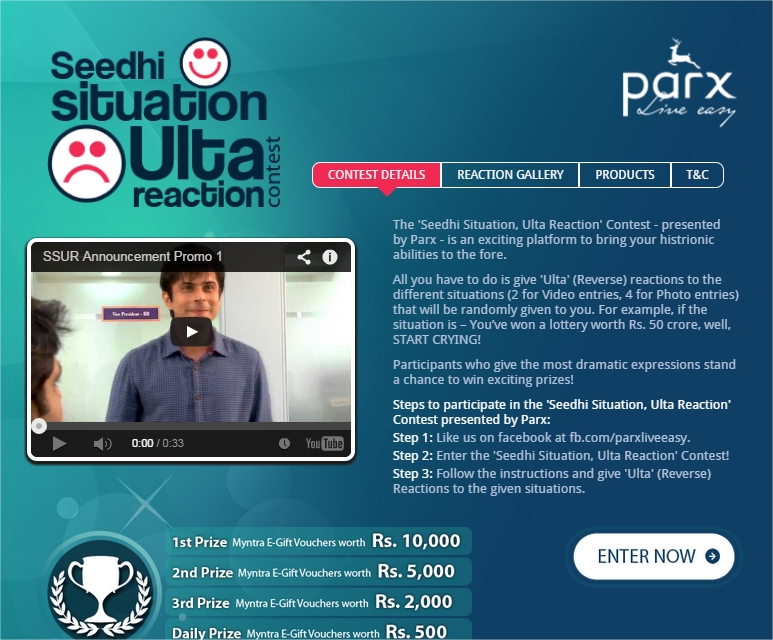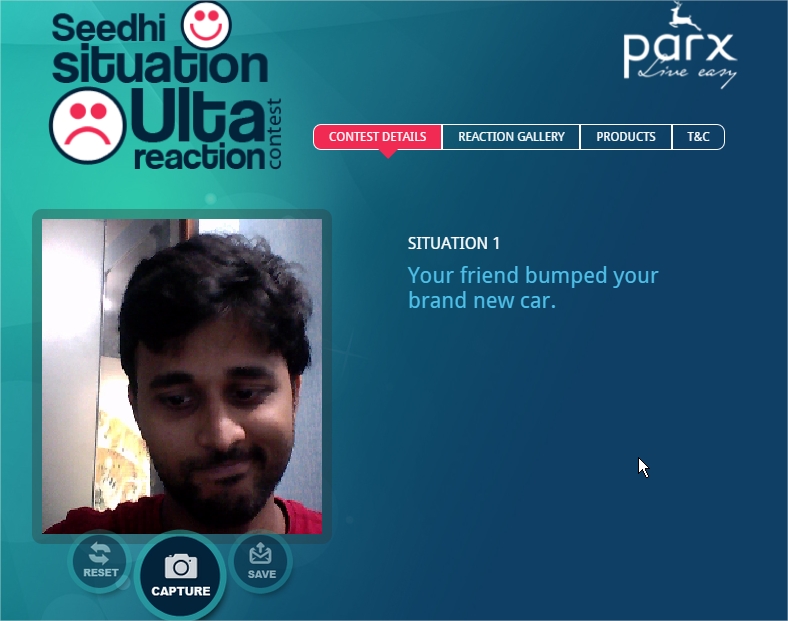 2,762 total views, no views today