Graffiti Facebook App developed for Sony Six NBA JAM with WATConsult. The app lets user to draw Graffiti on a canvas using various tools.
Tools included in Graffiti Facebook App:
1) Free hand pencil brush.
2) Free hand spray.
3) Shapes like Square, Triangle & Rectangle.
4) Custom Text Adder.
5) Color Picker.
6) Brush Stroke width.
7) Re-size and rotate drawing components.
8) Delete drawing components.
The canvas drawing uses fabric.js plugin which is built on HTML5 technology.
The graffiti's submitted by user are saved as an image on the server. Based on the number of submissions the the final Graffiti is revealed, with each block on the final Graffiti composed of user created Graffiti's.
Technology Used: HTML5, PHP GD Library.
App Link: https://apps.facebook.com/biggestgraffiti/
App Screenshots: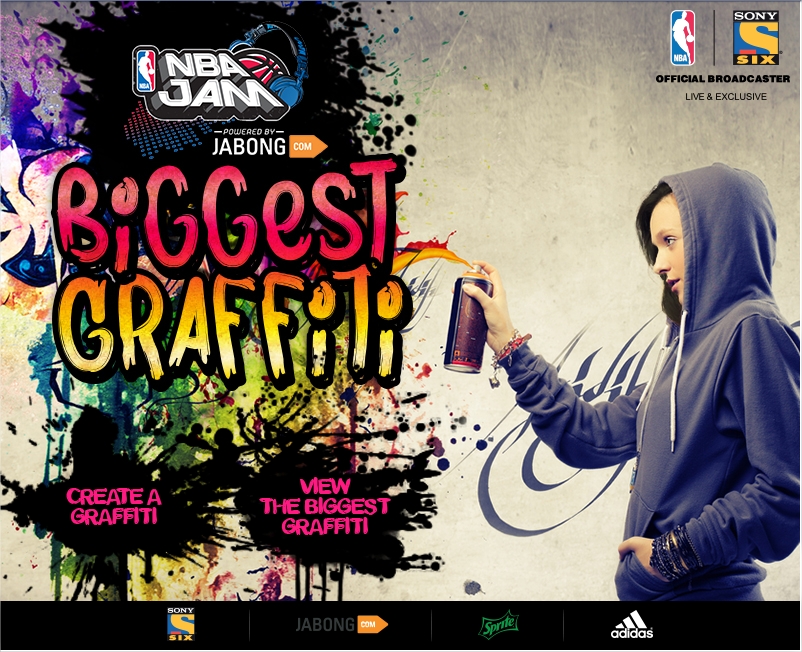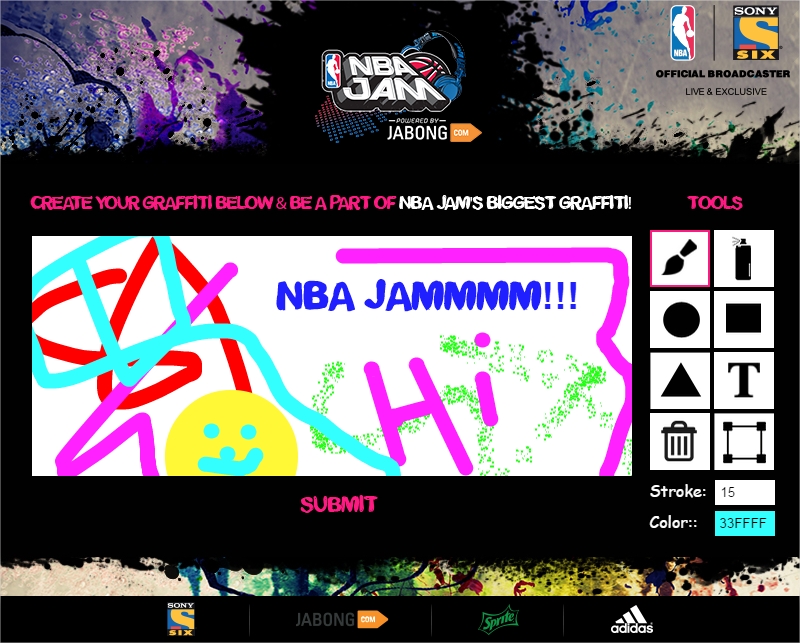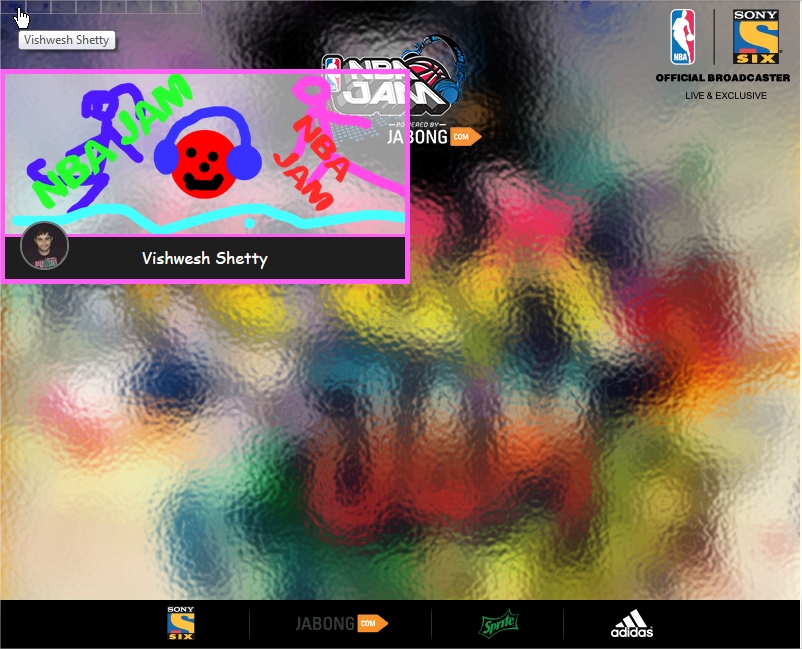 4,109 total views, 1 views today